Nordal
Nordal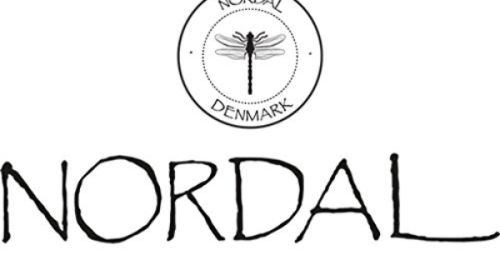 Nordal is a family-driven interior design business with 30 employees and retailers in most of Europe and in the US.
With an eye for detail and function, the Nordal team hand-picks products that add character and personality to the interior décor of the home.
With a joint passion for colours, shapes and aesthetics, the three siblings Signe Nordal Madsen, Mads Nordal Petersen and Emil Nordal runs the Nordal company, which was founded by their father in 1991.
Nostalgic wall lamp with swivel arm by Nordal, Mod.15362 antique black matt with adjustable swivel arm, the lampshade is for a pleasant interior lighting painted white metal (without bulbs) The lamp is supplied with plug and toggle switch, for a direct connection to the mains you simply disconnect the cable. With us you get the complete collection of Nordal

Vis detaljer...

Amazing lamp ROUND GLASS from Nordal, is a timeless classic. This beautiful lamp have an amazing colors. Increlible gold with transparent glass, get us on perfectly connected. This lamp will be perfectly fit to your home.

Vis detaljer...

The minimalist TWO-WAYS wall lamp from the Nordal brand will be a perfect complement to a classic or modern interior. A fashionable brass color will provide a warmer arrangement, and space for two light bulbs is a guarantee of a lot of light. You can hang it in the bedroom, on both sides of the bed and use it as a bedside lamp.

Vis detaljer...

An elegant lamp can change the whole arrangement. It is worth choosing a model that, in addition to bringing light into the room, will also be a decorative element. The OPAL lamp from the Danish manufacturer Nordal tempts with elegance and attention to every detail. A milky shade mounted on a ceramic base resembling an antique column adds character to the lamp.

Vis detaljer...

Table lamp is another offer from the COOL series from the brand Nordal. The lamp was made of iron. The combination of a black lampshade with a brass base gives an interesting effect. The lamp is distinguished by an unusual and somewhat antique design. You can combine the lamp with other products in the series.

Vis detaljer...

This floor lamp is inspired by 50 '. FIFTIES is a combination of good design with beautiful materials. Under the shade there is place for two bulbs, which makes it even better illuminate the room.

Vis detaljer...